Welcome to Matamata Medical Centre
Welcome to Matamata Medical Centre
Welcome to Matamata Medical Centre
Welcome to Matamata Medical Centre
You can now book appointments online
CORONAVIRUS INFORMATION (Covid-19)
Covid Alert Level 2
If you are sick, please stay at home.
If you have an emergency please dial 111.
Refer to the Ministry of Health NZ website for regular updates on www.health.govt.nz
We are open for service as normal but ask that you observe Level 2 protocol:
– Maintain physical distance 2metres
– Please arrive no earlier than your scheduled time of appointment to avoid crowding.
– Please use the QR code or advise receptionist to register you as you enter.
– Please use the hand sanitizer provided.
– Please phone ahead for an appointment. Do not visit if you are sick or feeling unwell.
Covid Testing:
Testing is available at MMC by appointment only. Please phone ahead to book a time and wear a mask to the appointment. You will be advised where to wait.
Welcome to the Matamata Medical Centre

Prescriptions: To order a repeat: Please email [email protected] with your name, DOB and medications required. $15 fee applies.
Collection and payment: After 3 working days collect your repeat script from the Medical Centre with payment by Eftpos or credit card.
Faxed/Emailed prescriptions upon request: Online payment is required first
Out of town script requests and home delivery;
Non-Matamata Pharmacies: $25.00 to cover script fee, postage and handling, CSC holders: $20.00.
Online Pharmacies: $15.00 normal script fee, script may be delivered free, conditions apply.
Please advise on your email request which service you wish to use.
Online Payments
Matamata Medical Centre
Westpac: 03 1555 0146307 00
BUT please use your surname and date of birth as reference so we can track the payment.
Matamata Medical Centre is a large, rural practice located in modern, purpose-built premises attached to Pohlen Hospital. MMC is a fully accredited practice under the Cornerstone programme from the Royal NZ College of GPs.
We aim to provide comprehensive family health care to you and your family while you are enrolled with us by our experienced team of GPs and nurses. We welcome your feedback via phone, email or in person through our Practice Manager.
Prescription requests: [email protected]
We are located at the Pohlen Hospital complex, 56 Rawhiti Ave, Matamata 3400
Appointment Hours
Closed Public Holidays
Monday to Friday: 9am-4.30pm, Note: Late opening due to staff training:  Tues 8 Sept and Tues 6 Oct
Weekends:
URGENT ONLY Clinic
Saturday and Sunday: 10am-12pm (noon)
After Hours Care:
In an Emergency Dial 111
See our latest news posts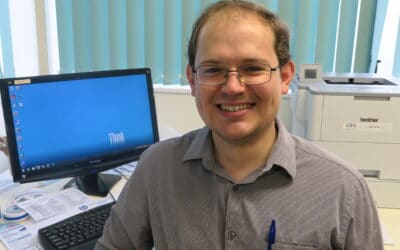 We warmly welcome another member of the Pitchford family to our clinic. Son of Dr Bruce and Elmarie Pitchford, Eldon will be with us for the next 12 months
After 2.5 years with us as a fantastic G.P, we wish Nina all the very best. Nina's last day is Friday 26th February.
Returning from a year's sabbatical, we welcome Greg back to our clinic, working Monday, Tuesday & Wednesday.
Are you wanting to enrol at Matamata Medical Centre?