Welcome to Matamata Medical Centre
Welcome to Matamata Medical Centre
Welcome to Matamata Medical Centre
Welcome to Matamata Medical Centre
TEST RESULTS: 
 Please phone the surgery in 1-2 days or as indicated by your doctor or nurse 
You can now book appointments online
Matamata Medical Centre is a large, rural practice located in modern, purpose-built premises attached to Pohlen Hospital. MMC is a fully accredited practice under the Cornerstone programme from the Royal NZ College of GPs.
We aim to provide comprehensive family health care to you and your family while you are enrolled with us by our experienced team of GPs and nurses. We welcome your feedback via phone, email or in person through our Practice Manager.
We are located at the Pohlen Hospital complex, 56 Rawhiti Ave, Matamata 3400
Appointment Hours
Closed Public Holidays
Monday to Friday: 9am-4.30pm
Weekends:
URGENT ONLY Clinic
Saturday and Sunday: 10am-12pm (noon)
After Hours Care:
In an Emergency Dial 111
See our latest news posts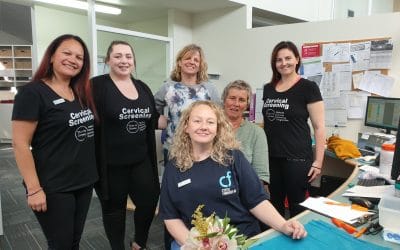 Congratulations to all you lovely ladies who took time out of your busy weekend and attended our ladies clinic for your smear! You are all amazing!! The clinic was greatly received within our community and due to positive feedback we may look at having another some...
Click on the picture to view poster
Call to book your nurses appointment. We will also be running a "special" clinic on Saturday 28 September.Take care of yourself for a change!Smear your mea wahine ma!!
Are you wanting to enrol at Matamata Medical Centre?