Welcome to Matamata Medical Centre
Welcome to Matamata Medical Centre
Welcome to Matamata Medical Centre
Welcome to Matamata Medical Centre
You can now book appointments online
Flu Vaccinations
Flu Vaccines have arrived for those aged 65 and over only
Vaccination clinics will commence on the 14th April at Pohlen House (next door to MMC),9.00am to 3.00pm
Please phone reception to book in.
We have plenty of supply and aim to have everyone vaccinated in a timely manner before winter arrives.
Remember: if you are booked to see your GP you can have this done at the same time but please let reception know when you book. We will not be doing walk in vaccinations at this stage.
This year we have made some changes to allow increased uptake of the vaccine at  a time and place convenient to you.
We will have a booking system for;
Onsite at Matamata Medical Centre
During a GP/Nurse consult while at MMC; please advise reception.
A drive through service where you can remain in your car
At home for those with mobility issues.
Onsite at Parkside Village, Country Lodge chalets and Longlands Village, depending on demand.
Workplaces; dependent on numbers.
Saturday clinics 10-3pm (date to be advised)
We will also post details on how to book for the above services as the programme develops.
Remember the flu vaccination is available until July so we appreciate your help in using our booking system.
Thank you
Doctors and staff
MMC
Welcome to the Matamata Medical Centre
Prescription collection and payment: After 3 working days collect your repeat script from the Medical Centre with payment by Eftpos or credit card.
Faxed/Emailed prescriptions upon request: Online payment is required first
Out of town script requests and home delivery;
Non-Matamata Pharmacies: $25.00 to cover script fee, postage and handling, CSC holders: $20.00.
Online Pharmacies: $15.00 normal script fee, script may be delivered free, conditions apply.
Please advise on your email request which service you wish to use.
Online Payments
Matamata Medical Centre
Westpac: 03 1555 0146307 00
BUT please use your surname and date of birth as reference so we can track the payment.
Matamata Medical Centre is a large, rural practice located in modern, purpose-built premises attached to Pohlen Hospital. MMC is a fully accredited practice under the Cornerstone programme from the Royal NZ College of GPs.
We aim to provide comprehensive family health care to you and your family while you are enrolled with us by our experienced team of GPs and nurses. We welcome your feedback via phone, email or in person through our Practice Manager.
Prescription requests: [email protected]
We are located at the Pohlen Hospital complex, 56 Rawhiti Ave, Matamata 3400
Appointment Hours
Closed Public Holidays
Monday to Friday: 9am-4.30pm, Note: Late opening due to staff training:  Tues 8 Sept and Tues 6 Oct
Weekends:
URGENT ONLY Clinic
Saturday and Sunday: 10am-12pm (noon)
After Hours Care:
In an Emergency Dial 111
See our latest news posts
  Please be advised Matamata Medical Centre will delay opening until 9.00am  for a full staff hui (meeting). We thank you for your patience and understanding.
WHERE: New World, Matamata 45 Waharoa Road East, Matamata. WHEN: Wednesday 17th March 2021 9am – 2:30pm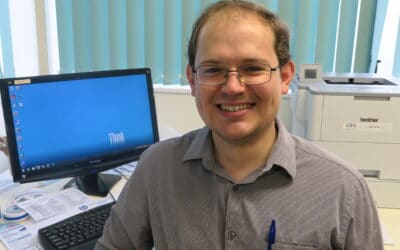 We warmly welcome another member of the Pitchford family to our clinic. Son of Dr Bruce and Elmarie Pitchford, Eldon will be with us for the next 12 months
Are you wanting to enrol at Matamata Medical Centre?