Interim Practice Manager: Sharron Harris
Due to the retirement of previous Practice Manager, Gillian Vincent, this position is under review and interviews are currently ongoing.
The Interim Practice Manager has a multi-tasking role overseeing the business needs of the practice plus the multitude behind the scenes tasks like ACC, Health and Safety and Cornerstone Accreditation. Matamata Medical Centre is part of the National Hauora PHO and there are various compliance tasks that are ongoing that the medical centre needs to complete in order to remain sustainable and up to date. Sharron currently oversees the recruitment and employment of staff so is also the first point of contact for anyone seeking employment.
As part of her role Sharron is also the Complaints and Privacy Officer and all issues are referred to Sharron for a response, usually in writing. Please put any concerns in writing/email or drop off to Sharron. These can be in strict confidence but any staff involved will be notified. View the "Compliments and Complaints" process here.
For any and all enquiries please email Sharron on pm@matmed.co.nz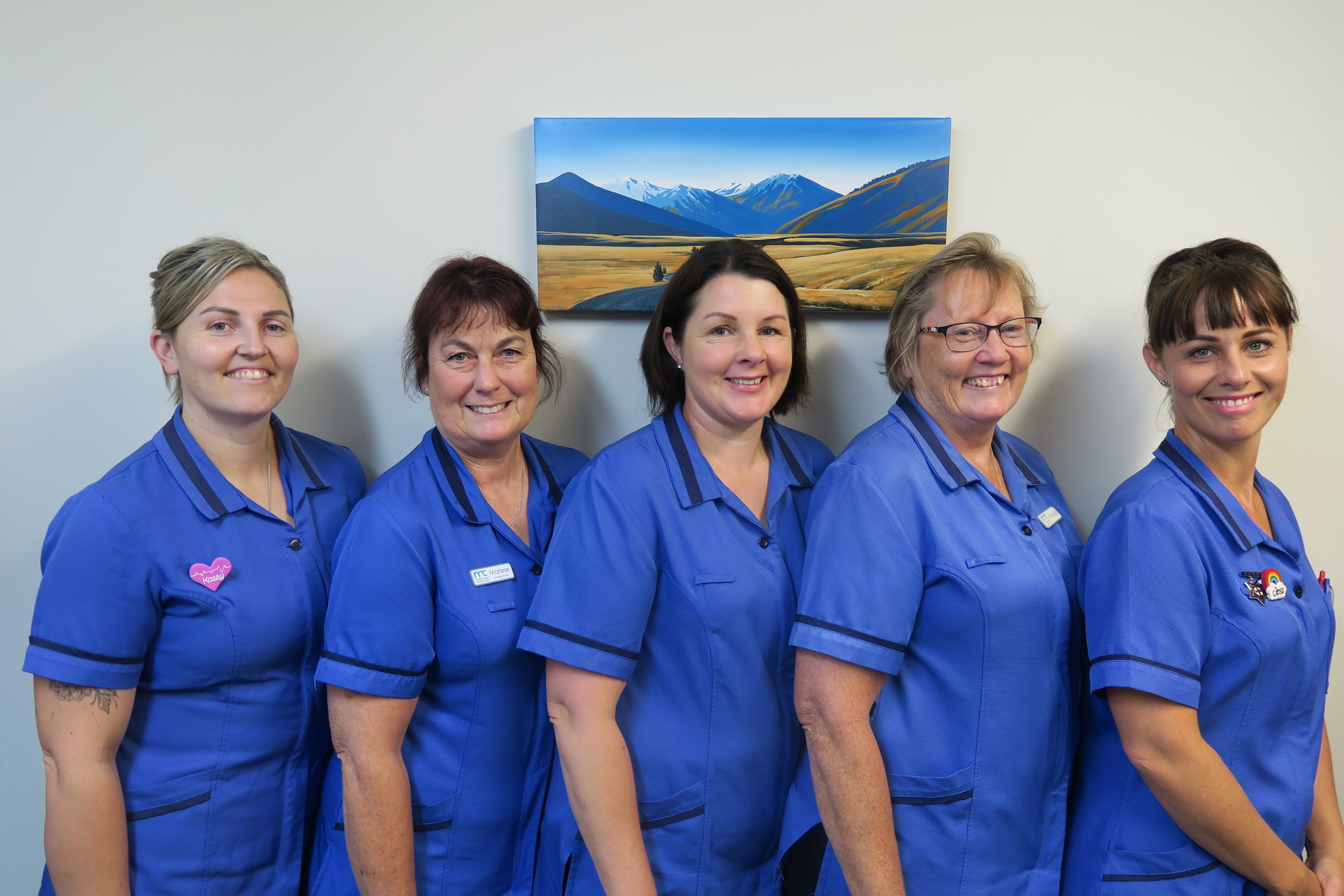 Our Nurses
The nurses at Matamata Medical Centre are a highly skilled team committed to giving quality, considerate care to the people of Matamata.  Nurses have their own appointments with patients and in this time a variety of health concerns can be addressed.
We have nurses skilled in clinical assessment across all age groups and genders, and who are competent in managing acute and long term conditions. Our nurses provide services covering accident and emergency care, wound care, sexual health, vaccinations (for children, adults and for travel) B4 school checks, spirometry, audiometry, diabetes, cardiovascular conditions and mental health.
Specialised Health Concerns are catered for
We provide a nurse clinic where specialised health concerns and health promotion goals are catered to. Our nurses also participate in the RMHC Clinic which provides care and health promotion interventions to the marae community. The nursing team is passionate about caring for the holistic needs of our patients, providing culturally appropriate care based on expert nursing knowledge.  Our goal is to be caring advocates for the people of Matamata and to promote health services and healthy outcomes for all our enrolled patients.
Our Reception Team
We are the first contact you will have with the medical centre, either face-to-face or by telephone. You will always be greeted by our friendly team of nine receptionists. We see around 300 patients a day at the front counter and deal with double that volume of patients by phone.
We look forward to helping you access our services here at the medical centre and thank you for your patience and understanding at our busy times.
Our Medical Care Assistants (MCAs)
Medical Centre Assistants are employed part-time to assist the Matamata Medical Centre team with certain tasks to help with the flow of the practice workload and save the doctors and nurses time.
These ladies are very efficient and expert in getting things done.
The MCAs take care of stocking supplies, cleaning and restocking of rooms, sterilising all equipment, do eyesight checks for driver licence medicals, assisting patients in using the height/weight machine and automatic blood pressure machine.
Often the MCAs might assist the doctor with minor surgery and chaperoning of clients on request. Sometimes they undertake phone calling for screening appointments & are experts at Immigration Medicals.
Overall our MCAs have become indispensable to our team.